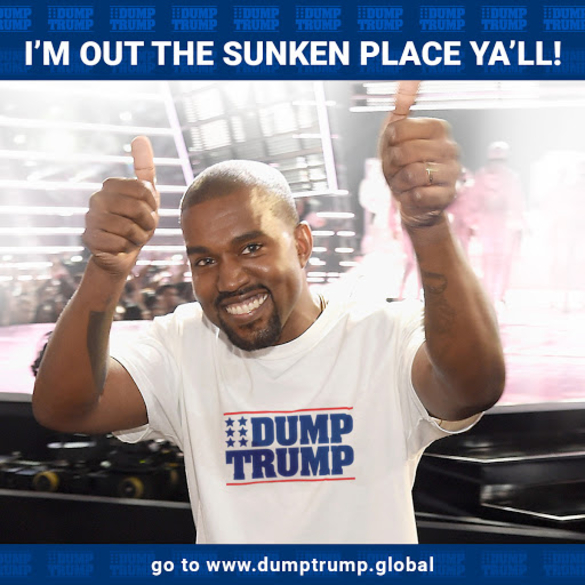 #DumpTrump #KanyeWest #NBK #ImpeachTrump #HakimGreen
Get your DUMP TRUMP Tee at:
https://DUMPTRUMP.GLOBAL
@Regran_ed from @hakimgreen - I wish the best for my brother #KanyeWest.. we must encourage him to find truth. And the truth is #DUMPTRUMP We have work to do leading up to the #midterms2018 elections. Our goal is to remove the stentch of #rightwing #racism #s*xism #bigotry #xenophobia #greed #nazism #gestapo #oppressor #politrics from office. It starts with choosing the right local offical #congress #senate #governors so they can work to #impeachtheprez.. go to
www.dumptrump.global
to support the movement. - #regrann
Posted By: NEW BLACK KNOWLEDGE
Sunday, October 14th 2018 at 1:58AM
You can also
click here to view all posts by this author...