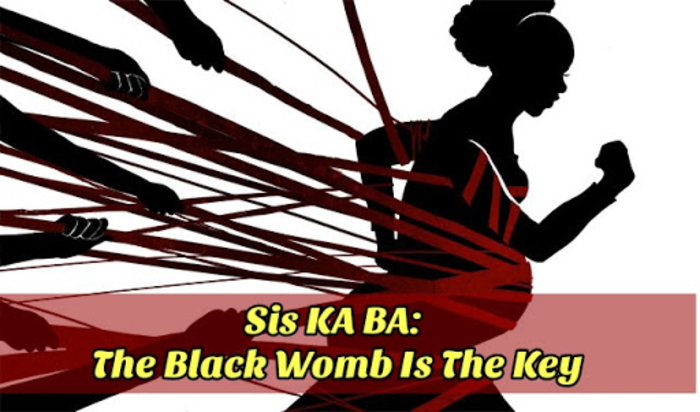 NBK's sister Ka Ba Nebti Ankht talks about the importance of the black woman's womb and reproductive system, She discusses the many genocidal attacks on the black woman and the pressure she is faced with as the key to the healthy black family structure. Our woman are most vital to the black family dynamic and their wombs are the key to us building a nation.
Don't forget to like, subscribe, and share the stream.....ENJOY!
Sign Up: (FREE!)
NBK HISTORY BROTHERS Website
http://newblackknowledge1.connectplatform.com
Subscribe:
NEW BLACK KNOWLEDGE YouTube
http://youtube.com/c/NewBlackKnowledge
Instagram:
http://instagram.com/nbklyrad
Twitter:
http://twitter.com/nbklyrad
Facebook:
Join NBK SOCIAL GROUP
https://www.facebook.com/groups/NBKSocialGroup/
NBK ACADEMY BLACK HISTORY PAGE
https://www.facebook.com/NBKAcademy1/
Posted By: NEW BLACK KNOWLEDGE
Sunday, October 14th 2018 at 1:21AM
You can also
click here to view all posts by this author...