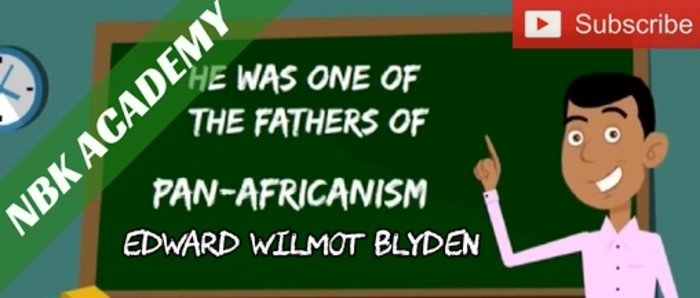 A short family friendly presentation on the great elder Edward Wilmot Blyden.
"Edward Wilmot Blyden (3 August 1832 – 7 February 1912), the father of pan-Africanism, was an educator, writer, diplomat, and politician primarily in Liberia. Born in the West Indies, he joined the free black immigrants to the region from the United States; he also taught for five years in the British West African colony of Sierra Leone in the early 20th century. His writings on pan-Africanism were influential in both colonies, which were started during the slavery years for the resettlement of free blacks from the United States and Great Britain."
Sign Up: (FREE!)
NBK HISTORY BROTHERS Website
http://newblackknowledge1.connectplatform.com
Subscribe:
NEW BLACK KNOWLEDGE YouTube
http://youtube.com/c/NewBlackKnowledge
Instagram:
http://instagram.com/nbklyrad
Twitter:
http://twitter.com/nbklyrad
Facebook:
Join NBK SOCIAL GROUP
https://www.facebook.com/groups/NBKSocialGroup/
NBK ACADEMY BLACK HISTORY PAGE
https://www.facebook.com/NBKAcademy1/
Posted By: NEW BLACK KNOWLEDGE
Friday, May 11th 2018 at 9:54AM
You can also
click here to view all posts by this author...