How Not To Have s*x During Courtship, Walking In Purity relationship advice
▶ Subscribe for more videos!
http://bit.ly/2pjjtB2
▶ Support On Patreon
https://www.patreon.com/JoelJovaine
Today we're joining the conversation on the topic s*x Before Marriage, giving you a Christian view on purity. When it comes to courtship and purity the journey can get rocky at times and with that in mind me and my wife will be sharing some tips on how to abstain from s*x, how to remain pure during courtship.
Enjoy. (:
My Gear:
Camera i use:
http://amzn.to/2tQP1Bb
Vlogging Lens:
http://amzn.to/2tWsWkW
My Go to lens:
http://amzn.to/2DuyBy0
Vintage prime lense:
http://amzn.to/2HCsudh
Ringight i use:
http://amzn.to/2FMqAGK
Microphone:
http://amzn.to/2Dvakry
Bag Pack:
http://amzn.to/2HCEPhM
budget curve monitor:http://amzn.to/2FE0oSw
Follow Me On:
https://www.instagram.com/joeljovaine/
https://twitter.com/joeljovaine
https://www.facebook.com/JoelJovaine/
Christian YouTuber / Christian Vlogger / Jamaican Vlogger
Business Email: JoelJovaine@Gmail.com
Send me Mail here:
2A Palmoral Avenue
P.O. Box 5704
Kingston 6
Jamaica
Disclaimer: You are free to use this video or any other video on my channel. However, you must use it as is and you must promote my channel while using the video.
_ _ _ _ _ _ _ _ _ _ _ _ _ _ _ _ _ _ _ _ _ _ _ _ _ _ _ _ _ _ _ _ _ _ _ _ _ _ _ _ _ _ _
*Copyright Disclaimer Under Section 107 of the Copyright Act 1976, allowance is made for "fair use" for purposes such as criticism, comment, news reporting, teaching, scholarship, and research. Fair use is a use permitted by copyright statute that might otherwise be infringing. Non-profit, educational or personal use tips the balance in favor of fair use. No copyright infringement intended. ALL RIGHTS BELONG TO THEIR RESPECTIVE OWNERS*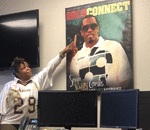 Posted By: Elynor Moss
Tuesday, February 18th 2020 at 12:10PM
You can also
click here to view all posts by this author...