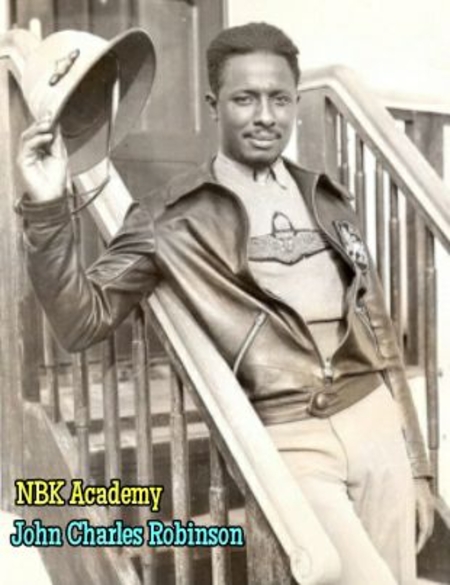 John Charles Robinson (November 26, 1903 – March 26, 1954) was an American aviator and activist who was hailed as the "Brown Condor" for his service in serving in the Imperial Ethiopian Air Force against Fascist Italy. Robinson pushed for equal opportunities for African-Americans during his early career, and was able to open his own eponymous aviation school in addition to initiating a program for black pilots at his college, the Tuskegee Institute. Robinson's achievements as an aviator were in stark contrast to the limited opportunities for most African-Americans in aviation careers, and were an important factor in reducing racially based prohibitions in the United States. Robinson is sometimes referred to as the "Father of the Tuskegee Airmen" for inspiring this all-black set of pilots who served during the United States' entry into World War II.
Sign Up: (FREE!)
NBK HISTORY BROTHERS Website
http://newblackknowledge1.connectplatform.com
Subscribe:
NEW BLACK KNOWLEDGE YouTube
www.youtube.com/c/NewBlackKnowledge
Instagram:
www.instagram.com/nbklyrad
Twitter:
www.twitter.com/nbklyrad
Facebook:
Join NBK SOCIAL GROUP
https://www.facebook.com/groups/NBKSocialGroup/
NBK ACADEMY BLACK HISTORY PAGE
https://www.facebook.com/NBKAcademy1/
Posted By: NEW BLACK KNOWLEDGE
Monday, April 16th 2018 at 10:37AM
You can also
click here to view all posts by this author...