What is lust?
Bad definition: I think bad lust is the wanting of something that may not be good for you.
Good definition: I think good lust is wanting something more or less because you just
want to experience it.
Dictionary definition: lust/noun
1. very strong s*xual desire.
"he knew that his lust for her had returned"
synonyms: s*xual desire, s*xual appetite, s*xual longing, ardor, desire, passion; More
libido, s*x drive, s*xuality, biological urge;
lechery, lasciviousness, concupiscence;
informal horniness, the hots, randiness
a passionate desire for something.
"a lust for power"
synonyms: greed, desire, craving, covetousness, eagerness, avidity, cupidity, longing,
Lust is something we should think about.
There are some things we would like to experience, but they may be better left undone!
Maybe our guides are telling us what we need to stop lusting after.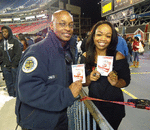 Posted By: Elynor Moss
Tuesday, March 6th 2018 at 10:14AM
You can also
click here to view all posts by this author...